The Clearway at Groove Mazda

At Groove Mazda on Arapahoe, we believe purchasing a vehicle should be straightforward and simple. Our innovative Clear Way Menu tells you everything you need to know upfront: monthly payments, taxes, even your trade-in value.
Vehicle selling price – includes all application rebates and discounts
Sales price
Estimated tax
Delivery fee
Administrative fee
Trade-In value – includes all reconditioning and adjustments
Finance Options – includes cash down, APR, length of loan and
monthly payments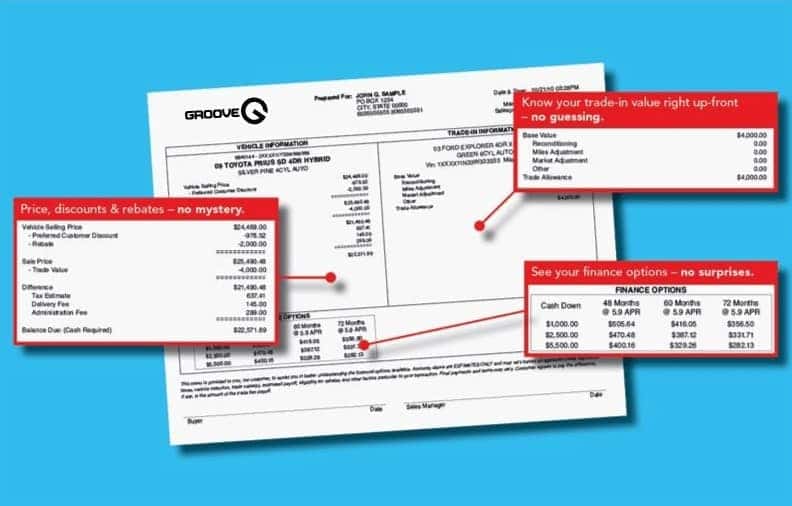 The Groove way of doing business is making sure that you're comfortable and informed every step of the way. At Groove, it's not business as usual way, it's business your way.