Benefits of Leasing with Mazda Groove
Entering into a short-term lease ensures that you'll always be driving the best part of a New Mazda Vehicle
Generally, leases are short term and have the umbrella coverage of a full manufacturer warranty during all or most of the lease. Therefore, this virtually eliminates unexpected repair costs of your vehicle.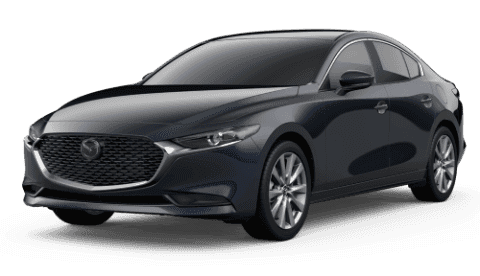 Leases increase your buying power and allow you to get more vehicle for less payment.
Leases can allow for a $0 out of pocket option or minimal out of pocket expenses to start the lease.
If you own a company and you use your vehicle for business you may be able to deduct your auto expenses, including your monthly lease payment. Also, if the company you work for gives you a monthly vehicle allowance, you may want to lease since you'll be able to drive a nicer vehicle for a lower monthly payment.
There are more options available to you when you lease a vehicle.
You still have the option of Trading in your Vehicle at any time. You can also sell your vehicle to another prospective buyer at any time. If you do not want to lease your vehicle anymore, you can purchase the remainder of the vehicle at any time and switch your transaction over to a purchase. Finally, you can finish your lease agreement and walk away or enter into another vehicle starting fresh every time!
Leases have many different mileage options customized for your driving habits. No matter how many miles you drive, leases have an option that can be tailor made to suit your needs.
If you like to personalize your vehicle, you can take off your added components and keep them if you use the finish the lease agreement option. If you use any of the other options, added components usually add more value to your vehicle.
If you like the idea of ownership, a lease option gives you a way to keep your monthly payments down for the short term of the lease. Then you can use the purchase option to buy the rest of the vehicle.
If you like the feeling of accomplishment that paying off a large purchase brings you may want to consider that when you lease a vehicle, the payment ends only when you return the vehicle.
Taxes are generally in your monthly payment and are not added to your vehicle upfront. Therefore, you do not have to pay borrowing costs on your taxes!